Vic Chesnutt Songwriter of the Year
Many of our club members as well as a great community turn-out were at Classic City Rotary's 7th annual Vic Chesnutt Songwriter of the Year Awards show, held on May 4 at the 40 Watt downtown. Trvy (Trevor Wiggins) was recognized as the 2023 Songwriter of the Year, winning $1500, recording time from Amplify, and a PR package from Team Clermont. Trvy performed along with other finalists Cardynal, Erin Lovett, Avery Draut (Night Palace), and Dylan Loftin, who each received $250. Atlanta-based singer-songwriter Caroline Herring was the kick-off featured artist; last year's winner Elijah Johnston also performed, and 2021 winner and 2023 judge Cassie Chantel described how impactful the award has been for her career. Classic City Rotary also presented $2,500 to Nuci's Space, the musicians resource and mental health center. A big thank-you to club members Ellen Bryson, Blair Dorminey, and Paul Matthews, along with other committee members Winnie Smith, Judy Long, Marissa Jones, and Bill Cody for leading the event and awards. See more at https://www.vicchesnuttaward.com/2023-finalists-and-show.
---
May 8, 2023: Justin Bray
Justin Bray is the Executive Director for Books for Keeps, a local nonprofit organization that works to improve children's reading achievement by addressing barriers related to the accessibility and appeal of reading materials. Prior to taking the executive director position at Books for Keeps, Bray served as the director of operations and program manager for their flagship Stop Summer Slide program. He has served on the ACC Development Authority and, most recently, the library board for the county. Additionally, Bray serves the Classic City Rollergirls first as a referee and their head coach.
---
May 15, 2023: Dallas Hetherington on Climate Change
Dallas Hetherington is an approved presenter of "Climate Change 101," the C-Change Conversations Primer presentation about the science and effects of climate change. In 2017 Dallas retired from a 31-year career that began with National Starch and Chemical Company and ended at AkzoNobel Surface Chemistry, both global specialty chemicals concerns. His career spanned technologies such as adhesives, polymers and food ingredients, customers like PepsiCo, Monsanto and Procter & Gamble, and included nearly 1.5 million miles of travel across four continents. He addressed diverse markets such as personal care, packaging and foods and served in functions such as marketing/sales, financial planning, and business management. Dallas' passion ultimately became innovation, including the leadership qualities, processes, and training needed for innovation projects impacting hundreds of people in different functions and locations around the world. Dallas graduated Beta Gamma Sigma from the NYU Stern School of Business MBA program in 1989 where he majored in Finance and Economics. He received his Bachelor of Science in Chemical Engineering from Lafayette College in 1984. He has served on local charitable boards and is currently president of the board of trustees of Raritan Headwaters Association, which serves as a water quality watchdog of almost 500 square miles of northern New Jersey. Dallas first encountered C-Change Conversations in the fall of 2017 when his wife, Lesley, invited him to attend a meeting of the Garden Club of Somerset Hills, where Kathleen Biggins presented "Climate Change 101." Kathleen asked if there was anyone interested in helping her reach more people with non-partisan, science-based information about climate change. Dallas raised his hand. He is passionate about delivering the Primer because he knows that unless we together act more decisively, Lesley's and his adult children and their future families, as well as millions of others around the world, will pay an increasingly high price for a warming planet.
---
April 24, 2023: Patti Duckworth of American Red Cross
Friday, April 21, 2023
Patti joined the American Red Cross in 2021 as an Account Manager in Northeast Georgia with Biomedical Services. She worked in tandem with senior leadership from the University of Georgia to strengthen engagement across the campus and continues to build on those key relationships. In January of 2023, Patti was appointed Executive Director of the American Red Cross of Northeast Georgia which covers 21 counties in the state. Her background prior to coming aboard the Red Cross was shared ownership in a wedding planning business based out of Miami where she planned large-scale weddings and events from North Georgia to Key West.
---
May 22, 2023: Katie Williams of Visit Athens
Friday, April 21, 2023
Katie Williams serves as Executive Director of Visit Athens, the official destination marketing organization charged with promoting Athens for tourism, groups, and meetings. Williams is passionate about the role of tourism in economic development, and strongly believes that community collaboration is the key to success.
From 2009 – 2020, Williams served as the founding Executive Director of Discover Dunwoody, the destination marketing organization for Dunwoody, Ga. She began her tourism career in 2008 in Thomasville, Ga., where a piece of her heart still resides among the roses.
Hailing from Roswell, Ga., Williams attended the University of Georgia, receiving a degree in Public Relations. Williams is certified as a Travel Marketing Professional by Southeast Tourism Society. She is Past-President of the Board of Directors for the Georgia Association of Convention and Visitors Bureaus. In 2021, Williams was named an Athens-area Gamechanger.
In addition to her day job, Williams is a wife and mom to three children.
---
April 17, 2023: Dr. C. Rhett Jackson
Dr. Jackson studies the effects of human land use activities, specifically forestry, agriculture, mining, and urbanization, on water quality and aquatic habitat. Dr. Jackson has published over 100 peer-refereed publications. Dr. Jackson earned BSE and MSE degrees in Civil and Environmental Engineering from Duke University and a PhD in Civil and Environmental Engineering from the University of Washington. Prior to becoming an academic, Dr. Jackson worked in stormwater management and environmental consulting.
---
April 10, 2023: Sarah McKinney of the Athens Area Community Foundation
Thursday, April 6, 2023
Sarah McKinney began serving the Athens Area Community Foundation as President | CEO in March 2017. When she accepted the position, she was the Director of Development for the Georgia 4-H Foundation at the University of Georgia. Prior to her work with Georgia 4-H, Sarah served the Athens Community Council on Aging for fifteen years, beginning as an intern in college, and leaving having successfully created and filled the first position of Director of Development.
Sarah graduated from the University of Georgia with a Bachelor of Social Work degree. She continued her education with a Certificate of Gerontology from Kennesaw State University, a Certificate of Leadership from the University of Dayton, and Certificates of Basic and Advanced Nonprofit Financial Management from Duquesne University's Nonprofit Leadership Institute.
Today, as a professional working in philanthropy, Sarah's role is centered on helping convene the interest of donors, nonprofits, and community institutions to build, distribute, and preserve philanthropic assets that will enhance quality of life in the Athens area for generations to come.
Sarah is a proud member of the Rotary Club of Athens, the Leadership Georgia Class of 2019, and 2017-2018 LEAD Athens class. In her personal time, Sarah serves the East Jackson Comprehensive High School FFA Alumni program and Athens Church as a Host Team Captain.
Sarah and her husband of 19 years, John, are parents to Nathan and Anna.
---
March 6, 2023: Rick Parker of Athens Housing Authority
An honors graduate of the University of Memphis, where he also obtained his MBA, Rick Parker has served as the CEO of the Athens Housing Authority since 1989. He came to Athens 34 years ago after having served as the director of the Housing Authority of Jackson TN.
Recent highlights during his tenure include the redevelopment of Jack R. Wells public housing into the national award-winning $60 million Columbia Brookside neighborhood; the partnership with Athens-Clarke County Unified Government and Clarke County School District to transform a local historic gym into the Elizabeth G. King Boys & Girls Club; and the ongoing North Downtown Athens project to transform an old Section 8 project-based apartment complex into a mixed-income, mixed-finance neighborhood in partnership with the Athens-Clarke County Government.
The Athens Housing Authority (AHA) has 1291 public housing units and is engaged in redevelopment, homebuyer lending, new in-fill housing construction, and tax-exempt bonds. The AHA completed the first, true private mortgage on a HUD property in America and more than $400 million (~$220 million in original financing and $200 million in refinancing) in bond deals with the University of Georgia for student housing, dining, and parking. The AHA recently completed a $60 million three-phase project transforming one of its old neighborhoods into a new, master-planned, mixed-income community. The AHA is currently engaged in a major downtown revitalization project in concert with its development partners and local government for North Downtown Athens.
---
January 30, 2023: Eddie Van Giesen III on Rainwater Systems
Friday, January 27, 2023
George Edward (Eddie) Van Giesen III is the National Sales Manager at Raincycle, a WATTS company. Eddie received his MLA at the University of Georgia in 1995, and his BA at the University of Georgia in 1984. He is an American Rainwater Catchment Systems Association (ARCSA) accredited professional. He speaks regularly at conferences, universities and professional associations, including The American Institute of Architects, American Society of Plumbing Engineers, American Society of Landscape Architects, International Association of Plumbing and Mechanical Officials among others. He was co-author of Designing Rainwater Harvesting Systems (John Wiley 2014), and principal author of the Georgia Rainwater Harvesting Guidelines (Georgia Department of Community Affairs, in 2009). He has worked and is currently active at the state and national level in the development of codes and standards related to the rainwater industry since 2008 in association with the ICC, IAPMO, and the CSA. His work is primarily centered on commercial rainwater systems applications for water conservation and stormwater management.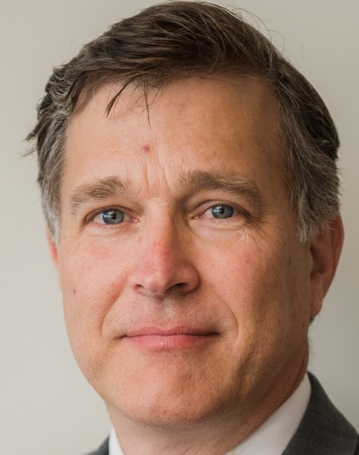 ---
"The Trembling Earth" Rotary Adventure!
Classic City Rotarians and Friends made their way to the Okefenokee Swamp January 20th through 22nd. 19 rotarians and friends attended (7 Classic City Rotarians including Ellen Bryson, Blair Dorminey, Becky Engel, Mary Lilli Watson Chamberlin, Ray Watson, Tammy Dalton, and Laura Iyer). We traveled the swamp by boat (spotting several alligators), explored the preserved Chesser homestead, and enjoyed a naturalist hike on the swamp boardwalk.
---
MLK Day of Service
Tuesday, January 17, 2023
A dozen club members braved the early cold temperatures the morning of Martin Luther King Jr. Day of Service for our work day at Advantage Behavioral Health on Mitchell Bridge Rd. Fortunately, the morning warmed up for our sprucing up of the grounds at this facility where staff cares for members of our community suffering with mental health issues. Many thanks to Cindy Darden, Jordan and Lindsay Bowen, Pam Shropshire, Ray Watson, Mary Lillie Watson, C.J. Johnson, Allen Green, Dick Field, Rick Leffel, and Marilyn Appleby.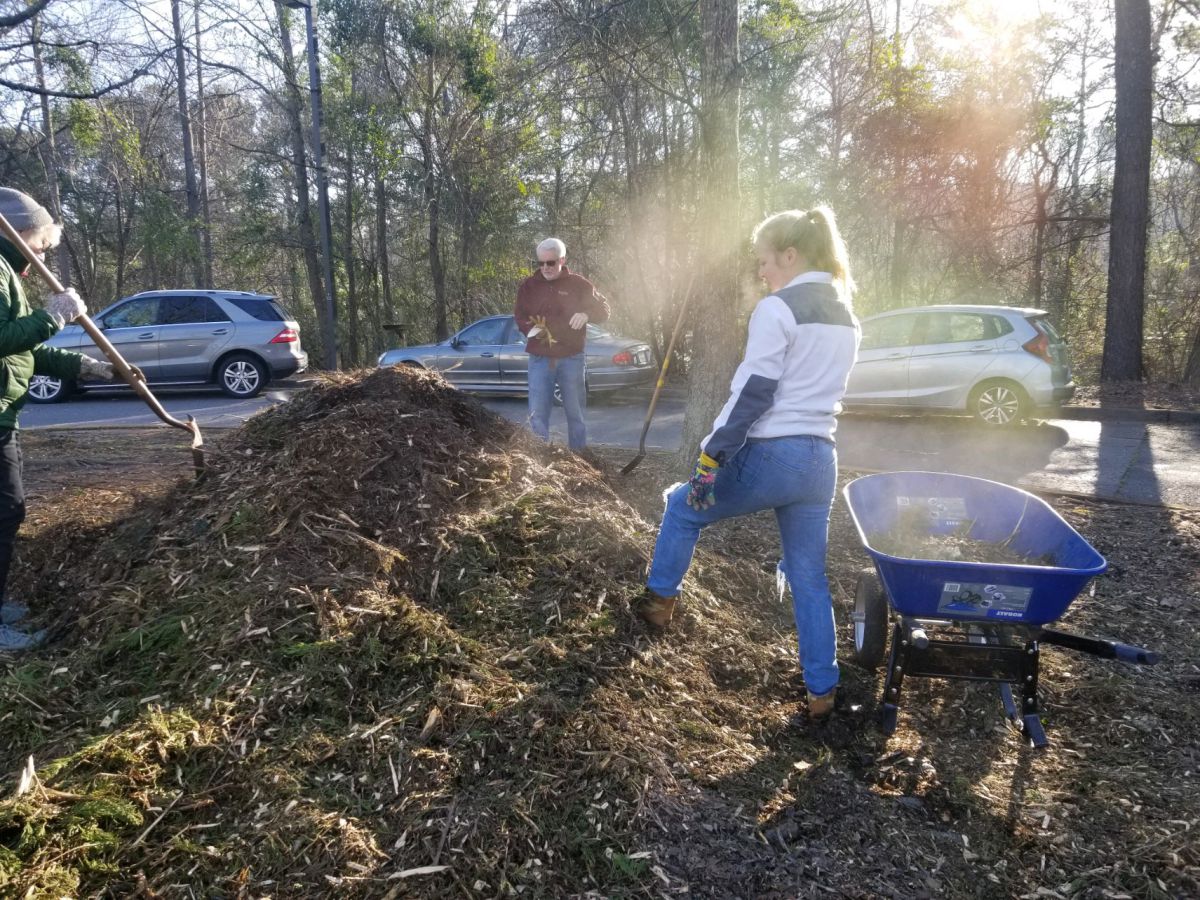 ---
January 23, 2023: Paul Schroeder
Paul Schroeder is currently a professor and head of the UGA Department of Geology. He started at UGA 31 years ago, having previously received degrees from New England College (B.A. Geology), University of South Florida (M.S. Marine Science), and Yale University (Ph.D. Geochemistry). He worked for several years at Texaco in Texas as a research Geologist. Since being at UGA he has conducted research in Clay Science, with funding from the U.S. National Science Foundation, Department of Energy, State Department, and industries, such as those in the Georgia Kaolin business. He teaches classes in mineralogy and recently published a book with Oxford University Press titled "Clays in the Critical Zone". He and his wife, Linda, have three children, all of whom have enriched his life and for which his accomplishments would not have been possible without their support. His presentation will cover the Georgia kaolin industry that produces a natural clay resource invaluable to the state's economy and found in products we commonly use every day.
Welcome! We are The Classic City Rotary Club
Rotary is an organization of business and professional leaders united worldwide who provide humanitarian service, encourage high ethical standards in all vocations, and help build goodwill and peace in the world. The Rotary Club of the Classic City of Athens, Georgia -- founded in 1975, is part of Rotary International District 6910, and meets most Mondays at noon at the Holiday Inn in downtown Athens. Rotary brings together leaders to share ideas and take action! See more about Classic City Rotary's history or check out our upcoming meetings and programs. We'd love to have you as a guest as we take on the challenge of "Making Mondays Matter"!
More about Rotary International:
Rotary clubs are established throughout the world, and their membership represents a cross-section of each community's business and professional men and women. The world's Rotary clubs meet weekly and are nonpolitical and nonreligious, focusing on tenets of service, ethics, and fellowship. Our motto is "Service Above Self," which is carried out through service in our community, our vocations, internationally, to youth, and in our clubs, and we follow the tenets of Rotary's "Four-Way Test". Rotary membership provides opportunities to become connected with other professionals in one's community and internationally; to work with others in addressing humanitarian and educational needs, both locally and across the world; to develop leadership skills; and to have fellowship and fun with a diverse and engaging set of community leaders. Learn more about Rotary International-- 1.2 million members united in service, with a history beginning in 1905 but looking forward!
---